You've already grabbed the opt-in package…
Now Show Them How to Make
Their Own Membership Profits
Teach your community how to create membership sites, so they can have a source of recurring income. It's easy to show your tribe the ropes when you have all of the content done for you.
That's why I wrote and created an eBook titled, Membership Profits: Create and Launch Your Mini Membership.
You Can Sell This eBook As Your Own
With this eBook, you can position yourself as a niche leader. Coach your followers and demonstrate how to turn an idea into a membership website that they can profit from again and again.
Inside the eBook, you'll discover 6 chapters, totaling 12K+ words! There isn't fluff or filler added to bulk up the book. Instead, you'll find plenty of information, ideas, and inspiration you can share with your tribe.
Here's a peek at what the content covers:
4 Worksheets to Help Readers Take Action
It's not always easy for readers to implement what they're learning about. That's why I added 4 worksheets you can include with your eBook.
You can use these sheets as homework sections, bundle them as an opt-in, or use them to guide a client through a coaching session. Here's what the sheets focus on:
Creating a Vision for Your Membership
Setting Up Your Membership Site
Launching Your Membership
Promoting Your Membership Site
The Sales Page Copy Is Already Done for You
If you hate spending hours trying to come up with copy for your products, then this is a serious time-saver for you. I've already created the sales page and formatted it with headings and bullet points.
But I didn't stop there. I also copied the sales page into a TXT file, complete with HTML markup. Paste the code into your WordPress website, add your buy button and start getting sales!
Use This Autoresponder Series to
Convert Subscribers into Buyers
Promote your membership eBook quickly and easily with this autoresponder series. All you have to worry about is getting new leads into your funnel.  Then let your autoresponder series do the hard work of convincing subscribers to buy your eBook.
This is a simple 5-part series all about starting up a membership site. Each email is 300-350 words and includes a strong call to action. These are the subject lines:
Share Actionable Advice:
A Group Coaching Discussion Guide
You want to share valuable content with your tribe. That's why you need the group coaching discussion guide. It's filled with short, fun questions that will inspire and encourage your community.
Best of all, these are motivational questions. That means your community will be prompted to take action right away. As a result, you'll see higher levels of engagement as your tribe follows your advice!
Here's What Your Content Package Contains:
Just Download, Tweak & Promote!
12,068-word eBook: "Membership Profits"
eCover designed in both 3D and 2D
4 worksheets to encourage readers to implement your lessons
Done for You Sales Page Copy (HTML version included!)
5-part autoresponder series with CTAs
PDF discussion guide for group coaching
Word DOC Files Included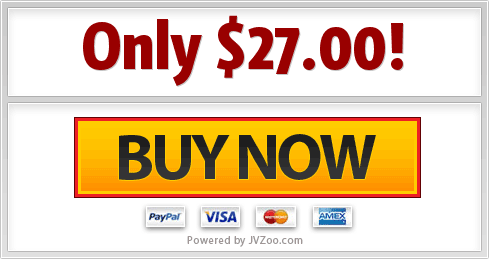 Use this content package to kickstart your own membership journey and build a recurring income stream!
Avery Wilmer
PLR Savings.com
Licensing Details
This content is being sold to you with a Private Label Rights License.
You may rewrite, add, remove and brand all elements as your own.
You may freely publish the content on your website, in your emails, newsletters, podcasts & videos.
You may bundle the content for sale or offer it in a membership site.
You may publish this package anywhere that allows PLR content – please note: some publishing platforms are not open to it.
Here's what your PLR License does not allow:
You may not pass along any Regifting, Reselling or Private Label rights to others.
You may not use my name on the content.
You may not pass the entire package on to others. (The editable Word docs & PhotoShop files, etc are for your use only.)
FTC Disclosure: I do not guarantee you will make money through your purchase of my products or any other item I promote. Your earning potential is up to you. 🙂